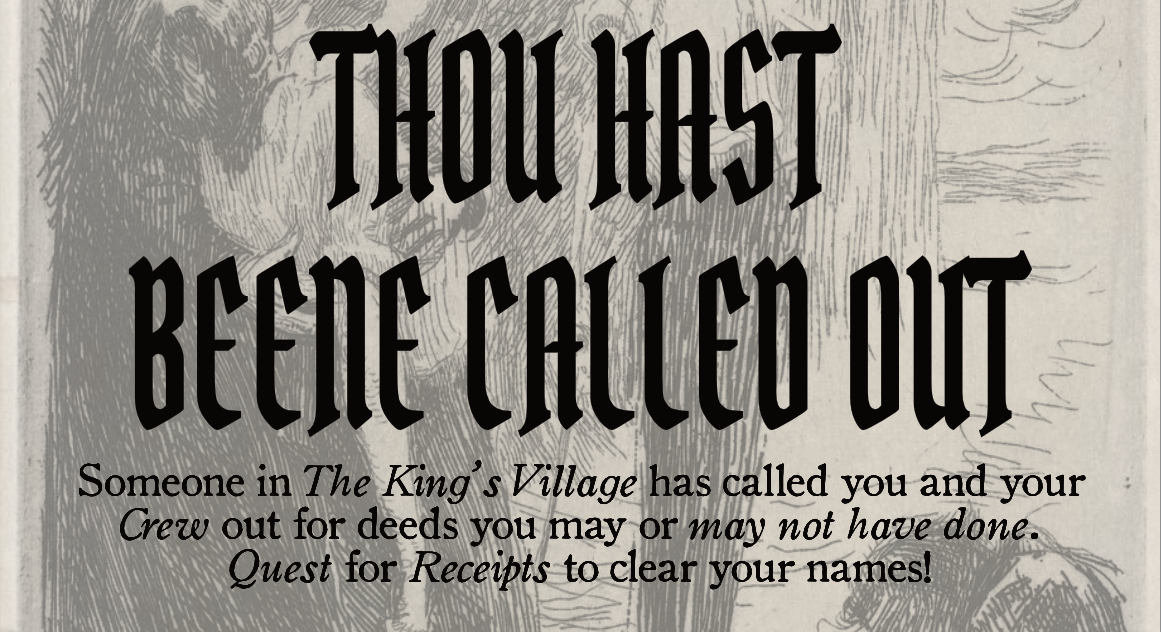 Thou Hast Beene Called Out
Thou Hast Been Called Out is a rules-light, postcard-sized tabletop role-playing game for 2-5 players.
In it, you set out to clear your names form what (may be) false accusations in a generic medieval fantasy world!
Built with improv as the focus, you can spend currency to literally pull equipment out of thin air, and you can spill the tea to improve your roll results!

All you need to play is two 8-sided die (or 6-sided!), a Game Master or Referee, and some players!

Download
Click download now to get access to the following files:
Thou Hast Beene Called Out v1.4.pdf
1 MB